Reynoldsburg Chiropractor for Relief and Wellness
Unveil a Healthier You at Wells Family Chiropractic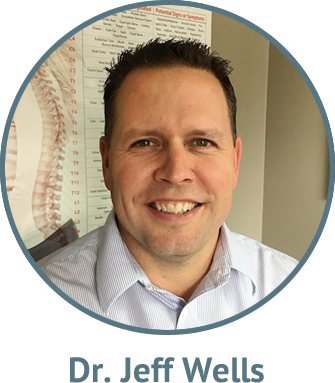 Whether you've been suffering from chronic pain or simply want to live a healthier, happier life, we want to help you at Wells Family Chiropractic. Reynoldsburg Chiropractor Dr. Jeff Wells is passionate about helping patients discover the many benefits of safe, natural and effective chiropractic care. When you come in and see us, you'll always be looked at as an individual, not as an ache or pain. We want to help you for the long term, not just make your pain go away.
Removing Nerve Interference
By removing subluxations, or interferences in the nervous system, the body can heal as it's self-healing and self-regulating. We offer patients a range of chiropractic techniques including manual, hands-on techniques and instrument adjusting. Discover how great you can feel when your brain and body is functioning optimally.
Boosting Your Nutrition
Because there are systems of the body that may need nutrition support so you can experience better health, we are pleased to offer Nutrition Response Testing as well as other nutrition services. Whether you have an Immune system issue like an upper respiratory infection or a problem with digestion, we can address your condition and offer nutritional support through vitamin and herb supplementation.
Helping Athletes
If you've been sidelined by a sports injury, Chiropractor Reynoldsburg Dr. Wells wants to help you get back in the game. He is a Certified Chiropractic Sports Physician (CCSP®), so he has a particular interest in helping athletes without using drugs or surgery. He is also concussion certified so he is able to help athletes recover and release them to return to play.
Making Care Convenient
We know you're busy; that's why we offer convenient care that includes same-day and Saturday appointments at our walk-in clinic. Insurance is accepted as well as Medicare.
Discover the many benefits of chiropractic care. Contact us today to schedule an appointment or free consultation!
Chiropractor Reynoldsburg OH | Wells Family Chiropractic